ECO & SOLS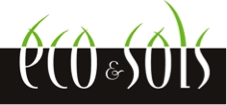 The unit's aims draw upon the concept of ecological engineering and propose practices designed to maintain and improve the agricultural and environmental functions of agro-ecosystems, based on current scientific knowledge.
Themes: major nutrients cycles (nitrogen and phosphorus), ecosystem regulation services, specifically carbon sequestration – carbon storage and the emission of greenhouse gases – and the ecodynamics of protein contaminants in biological preparations (viruses, prions).
---
The aim of the Functional ECOlogy & Biogeochemistry of SOILS and agro-ecosystems unit (ECOlogie Fonctionnelle & Biogéochimie des SOLS Et des Agro-écosystèmes) is to characterize the combined evolution of plant and soil functioning under the effects of global change and agronomic practices.