New Call for Projects : Exploratory Research Projects
Le 07 September 2017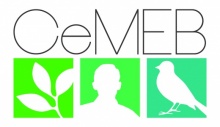 This call for proposals (CfP) aims at supporting basic research projects within CeMEB research units along the following themes:
Understanding the origin, dynamic and functioning of biodiversity and ecosystems.
Predicting biological impacts of global changes on biodiversity and ecosystems.
This call aims at:
Supporting the emergence of exploratory and basic research with a certain level of risk-taking. Projects can address new scientific questions, aim at conceptual advances and/or propose the implementation of new methodologies.
Promoting interdisciplinarity and favouring new collaborations within CeMEB community.
The funding will cover all aspects of research pursuing these objectives: experimentations, observations, data collection, proof of concepts, meta-analyses, modeling, tool development, etc. Projects may involve CeMEB experimental facilities (http://www.labex-cemeb.org/plateformes). In case of significant involvement (e.g., new developments), the facility can be considered as a project partner.
Proposals with a potentially broad interest for the scientific community will be favored.
MORE INFO (Terms of conditions and application form)
Deadline for submissions: January 15th, 2018.