Louis Thaler Conferences : Jordi Bascompte on June 2nd, 2017
Le 18 July 2017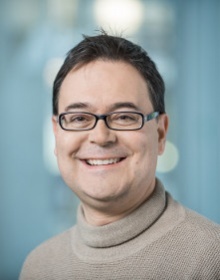 Discover the video of Jordi Bascompte, and all previous lecturers.
The Louis Thaler Lectures are an annual event organized by the CeMEB, featuring high-profile and thought-provoking international researchers with broad views in these research fields. They were launched in 2003 in honour of Louis Thaler, who was one of the main architects of evolutionary biology in France, and the founder of the ISEM (Institut de Sciences de l'Evolution de Montpellier – member of CeMEB).
Discover the last Louis Thaler conference given on by Jordi BASCOMPTE on June 2nd, 2017 in Montpellier : Plant-animal mutualistic netwoks: the architecture of bioversity.